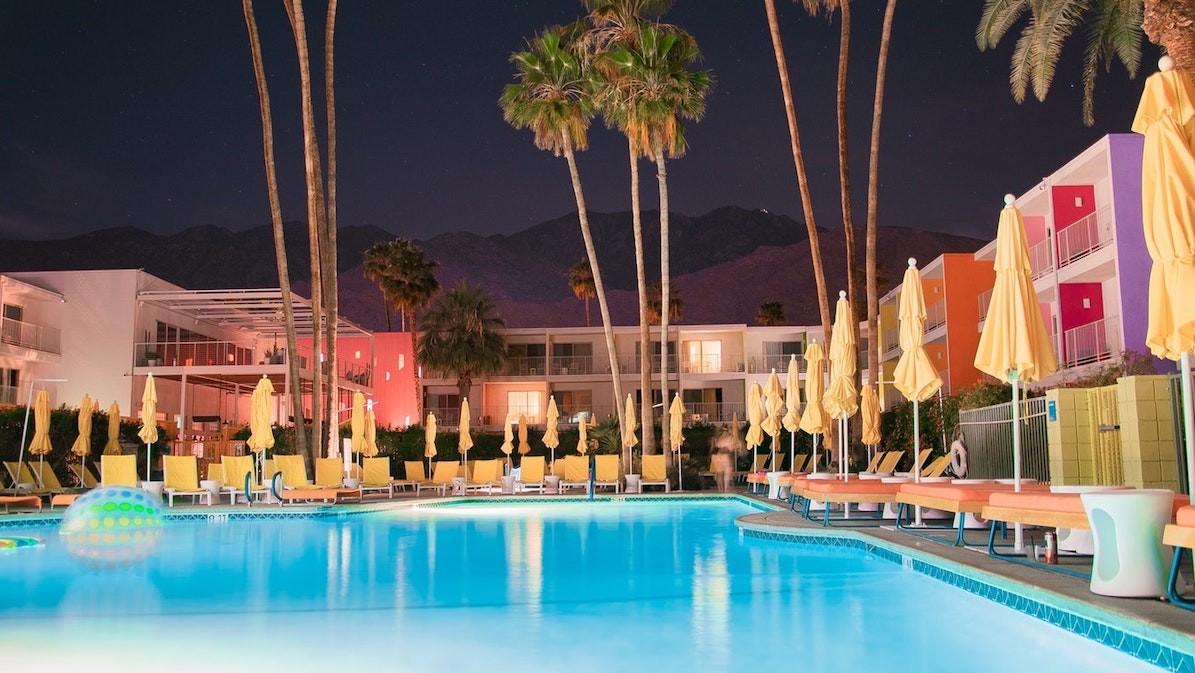 California's Most Cannabis Friendly Cities
Take a trip to any of these California cannabis friendly cities for a unique experience whether you're new to the marijuana scene or a seasoned vet.
With cannabis recently legalized through Prop 64, it could feel as though the possibilities of enjoying a high are endless. Although Cannabis tourism is barely beginning, bud & breakfasts, cannabis resorts, cannabis festivals, and leisurely cannabis activities are popping up in a number of cities. Since each city enforces their own laws, you'll need to do your research to make sure you're in the right place for your tastes. Here's a short, but detailed list of our top three favorite cannabis friendly cities in California.
San Francisco
San Francisco is the Godfather of all cannabis regions with a long term reputation for marijuana culture. According to a 2016 Substance Abuse and Mental Health Services Administration (SAMHSA), San Francisco has the highest concentration of cannabis users of any city in the country. San Francisco's cool climate is a great environment for growing legendary crop, not to mention its earthy natural surroundings creating quite a picturesque scene to smoke them in. Lounge with friends in Golden Gate Park's Hippie Hill, Dolores Park, or take a drive out into the woodlands for a scenic hangout spot.
San Francisco is not only reputable for cannabis, but also for its culinary scene, which tend to go hand-in-hand. You can even have THC added to your meal at a secret supper club like Cannaisseur Series, which also hosts a wake and bake brunch. When you're ready to explore, San Francisco has limitless cannabis-friendly activities. Enjoy an interactive museum like The Exploratorium, or try a cannabis "consumptions lounge," where you can smoke and socialize. For a holistic cannabis experience, try a Ganja Yoga class, or for an educational cannabis experience, head over to Humboldt Farms for a Cannabis cultivation tour. San Francisco's neighboring counties- Humboldt, Mendocino, and Trinity- are known as the "Emerald Triangle," and provide a bounty of cannabis-friendly experiences. They also grow some of California's most legendary cannabis crop.
Los Angeles
LA currently boasts the state's largest weed market and is home to celebrity cannabis icons and industry leaders like Snoop Dogg, Cheech, and Wiz Khalifa. Combine those elements and you have the Golden state's most extravagant cannabis dispensaries, activities, and celebrity-endorsed strains to try.
You can choose from weed-friendly transportation, such as cannabis-friendly limousines, bus tours, and cannabis party busses. Additionally, Los Angeles has a number of hotspots for a stoned adventure, such as beaches, amusement parks and museums. For places to spark up and socialize, check out Hitman Coffee Shop or the Alchemy Lounge. White Rabbit High Tea, an Alice in Wonderland themed upscale tea party is also a must-visit.
The city hosts some of the best food in the country, which now includes cannabis-infused menus to try for a one-of-a-kind experience, including a glowing green drink at Pattern Bar. If you prefer non-alcoholic beverages we suggest adding hemp protein or CBD oil at Santa Monica's Bondi Harvest, or at one of three Moon Juice locations. When you're ready to rest your head, cannabis-friendly hotels like The Moment or The Standard Hotel in West Hollywood await. The Standard is the first hotel to add a dispensary inside of it and is making waves for their partnership with edible maker, Lord Jones.
Palm Springs
This old Hollywood retreat is one of the most cannabis friendly cities. The laid-back resort town is filled with sunshine, palm trees, all-natural mineral hot springs, and true hippies. It's the kind of peaceful place you want to sit back, relax, and enjoy a nice doobie whether staring at the St. Jacinto Mountains during the day or stargazing through the unobstructed, clear sky at night.
Palm Springs has the most cannabis stores per capita in California and sits between two other cannabis-friendly cities sharing the same reputation: Cathedral City and Desert Hot Springs. The three cities, also known as Coachella Valley, host a total of 26 dispensaries. The city's local paper, The Desert Sun, even dubbed the Coachella Valley region as the, "cannabis capital of California." To back this claim up the paper compiled analysis announcing that "as of April 8, 2018 the ratio of retailer licenses to people in Desert Hot Springs, for example, was three times as high as the same ratio in San Francisco." The area is also set be home to The Coachella Valley Patients Collection, the largest indoor growing facility in California at 400,000 square feet.
The Valley has a range of cannabis-friendly lodging and lounges to kick back and relax at. In 2017, Palm Springs passed laws to open cannabis lounges, and in 2018 issued its first permit for a lounge on the main strip. In addition to lounges, resorts like the O Resort & Spa, Living Waters Spa, and Desert Hot Springs Inn allow guests to smoke by the pools and the latter even offers cannabis-infused oil massages. If you're looking for more of a holistic experience, check out the Ganja Goddess Getaways. It includes yoga, belly dancing, stoned crafts and goddess workshops.  
Planning a trip to one of these dope destinations is sure to be a good time, regardless of your experience with marijuana. Whether you're a newbie looking for a nonjudgmental environment to try weed for the first time, or an experienced smoker looking for a new experience, these cannabis friendly cities have an option for you.
DISCLAIMER: Cannabiz Digital does not sell cannabis. This publication covers business topics surrounding legal cannabis in California and the United States. It does not provide legal or medical advice. Consult your physician, lawyer, and local laws regarding cannabis. We do our best to provide current information at the time of publishing with no guarantees to accuracy. We understand this industry changes quickly and welcome your feedback. [Send Feedback]