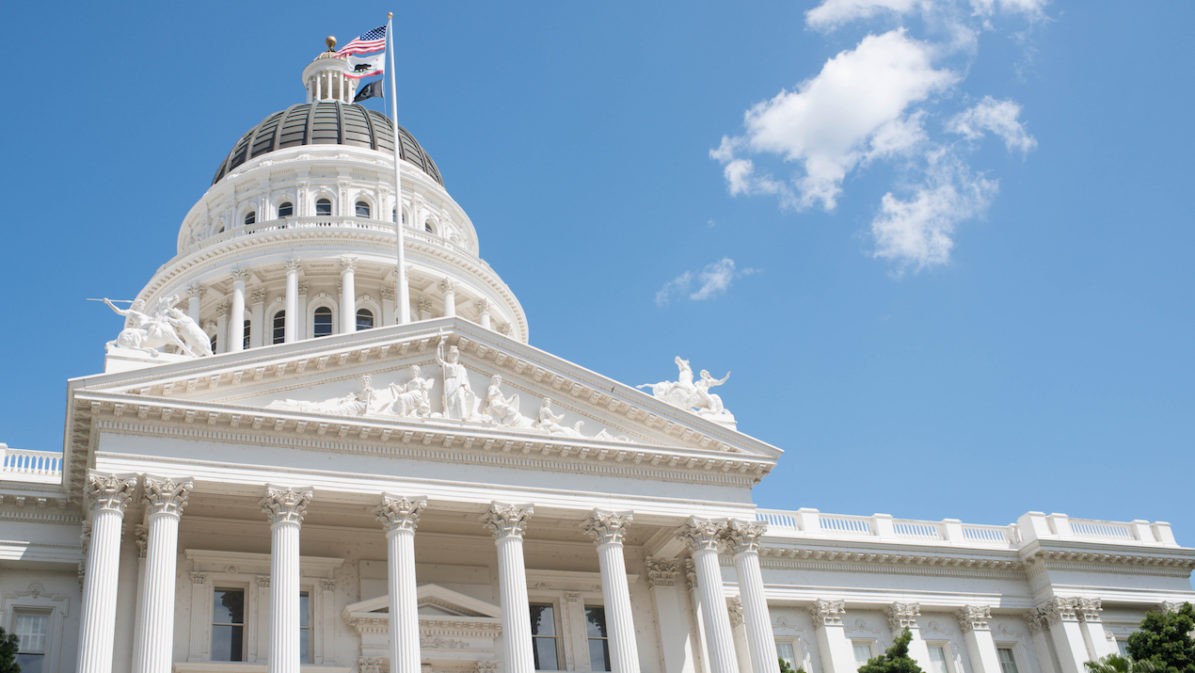 Seven Common California Cannabis Licenses to Kickstart a Business
Learn the basics about seven common licenses for commercial cannabis in California. View a comprehensive list of CA cannabis licenses at a glance.
November 2016 marked a historic vote in California approving the Adult Use of Marijuana Act (Proposition 64) legalizing the recreational use of marijuana. With it came the legalization of cultivation, production, distribution, transportation and commercial sales of marijuana.  Although it is now legal in California, there are a lot of hurdles to jump through before you can legally participate in the industry. Here, we'll explain common licenses required in California.
To legally conduct commercial cannabis activity, your business must apply for the appropriate licenses from the Bureau of Cannabis Control and hold the correct licenses for each location engaging in commercial activity. This means you'll need a license for the place you grow, package, sell and even for the vehicles that are transporting your goods. Here are seven common licenses explained and an extended summary of CA cannabis licenses (as of October 17, 2018).
Dispensary Retailer Licenses
If you plan on selling marijuana at a location open to the public, you'll need a Type 10 (single location) or 10A (up to three locations) license to conduct business in California.
Some Basic Requirements:
Conduct sales only during the hours of 6 a.m. and 10 p.m.

Cannabis products must leave your door in child-proof package. Whether it's opaque packages provided by retail, or compliant containers pre-packaged by the manufacturer.
Non-storefront Cannabis Delivery Licenses
A Type 9 license is needed if you plan on selling marijuana to customers only by delivery in California. This means your business does not operate out of one location for the public.  
Some Basic Requirements:
Conduct deliveries only during the hours of 6 a.m. and 10 p.m.
Deliveries to be made only by retailer employees to physical addresses
Delivery vehicles may not carry more than $3,000 worth of goods at any given time
The business must be able to locate every delivery vehicle at any given time
Cannabis Distributor License
You'll need a Type 11 license if you're planning to start a Cannabis distribution business in California. This includes coordinating laboratory testing, conducting quality assurance review, ensuring compliant packaging and labeling requirements, and the storage of cannabis products and goods. Distributors may also require a Type 13 Distributor Transport Only license, see below.
Some Basic Requirements:
An alarm system installed in all transport vehicles
An official shipping document generated before transport of goods
Distributor Transport License
The Type 13 Distributor Transport Only license is what you'll need to transport goods between other licensed manufacturers, cultivators or distributors in California. The key requirements are the same as a Type 11 license, with special emphasis on properly labeled goods when transporting medicinal and recreational marijuana in one vehicle.
Microbusiness "Small Business" License
A Type 12 Microbusiness license allows a business to participate in at least three of the following four activities in California:
Cultivation in a space 10,000 sq. ft. or less
Manufacturing, including extraction, infusion, packaging and labeling
Testing Laboratory License
Testing laboratories are in high demand, and as of writing this licenses are on backlog in California. The Type 8 Testing license covers lab testing of cannabis and goods in California. You'll also want to look into ISO/IEC 17025 accreditation. This Type 8 license allows your business' lab to collect samples from your distributor to test for quality and irregularities.
Some Basic Requirements:
Established protocol for handling goods through step-by-step testing procedure
Cannabis must pass tests to ensure goods are passing requirements and achieving set standard of quality
Cannabis Event License
Planning to have cannabis present at an event? License Type 14 Cannabis Event Organizer is what you're looking at for a temporary event. This allows attendees of an event to buy and use cannabis onsite, for no more than four days.
Requirements:
Organizer of the event must possess a cannabis event organizer license
Cannabis goods sold onsite must be sold by retailers or micro businesses that are approved and licensed to commercially sell goods
Event areas of cannabis sales and use must be restricted to ages 21 and over
No sales or consumption of alcohol and tobacco while cannabis is present
Must have security present
CA Cannabis Licenses at a Glance
Cultivation licenses:
Type 1 = Cultivation; Specialty outdoor
Type 1A = Cultivation; Specialty indoor
Type 1B = Cultivation; Specialty mixed-light
Type 1C = Cultivation; Specialty cottage (AB 2516, 2016)
Type 2 = Cultivation; Outdoor; Small
Type 2A = Cultivation; Indoor; Small
Type 2B = Cultivation; Mixed-light; Small
Type 3 = Cultivation; Outdoor; Medium
Type 3A = Cultivation; Indoor; Medium
Type 3B = Cultivation; Mixed-light; Medium
Type 4 = Cultivation; Nursery
Type 5 = Cultivation; Unlimited; (Prop. 64, 2016. Not available until 2023)
Other licenses:
Type 6 = Manufacturer 1
Type 7 = Manufacturer 2
Type 8 = Testing
Type 9 = Non-Storefront Dispensary (delivery)
Type 10 = Storefront Dispensary
Type 11 = Distribution
Type 12 = Microbusiness
Type 13 = Distribution Transport-Only
Type 14 = Cannabis Event Organizer
For official information about the specific license(s) you need, visit the Bureau of Cannabis Control's official website here.
DISCLAIMER: Cannabiz Digital does not sell cannabis. This publication covers business topics surrounding legal cannabis in California and the United States. It does not provide legal or medical advice. Consult your physician, lawyer, and local laws regarding cannabis. We do our best to provide current information at the time of publishing with no guarantees to accuracy. We understand this industry changes quickly and welcome your feedback. [Send Feedback]