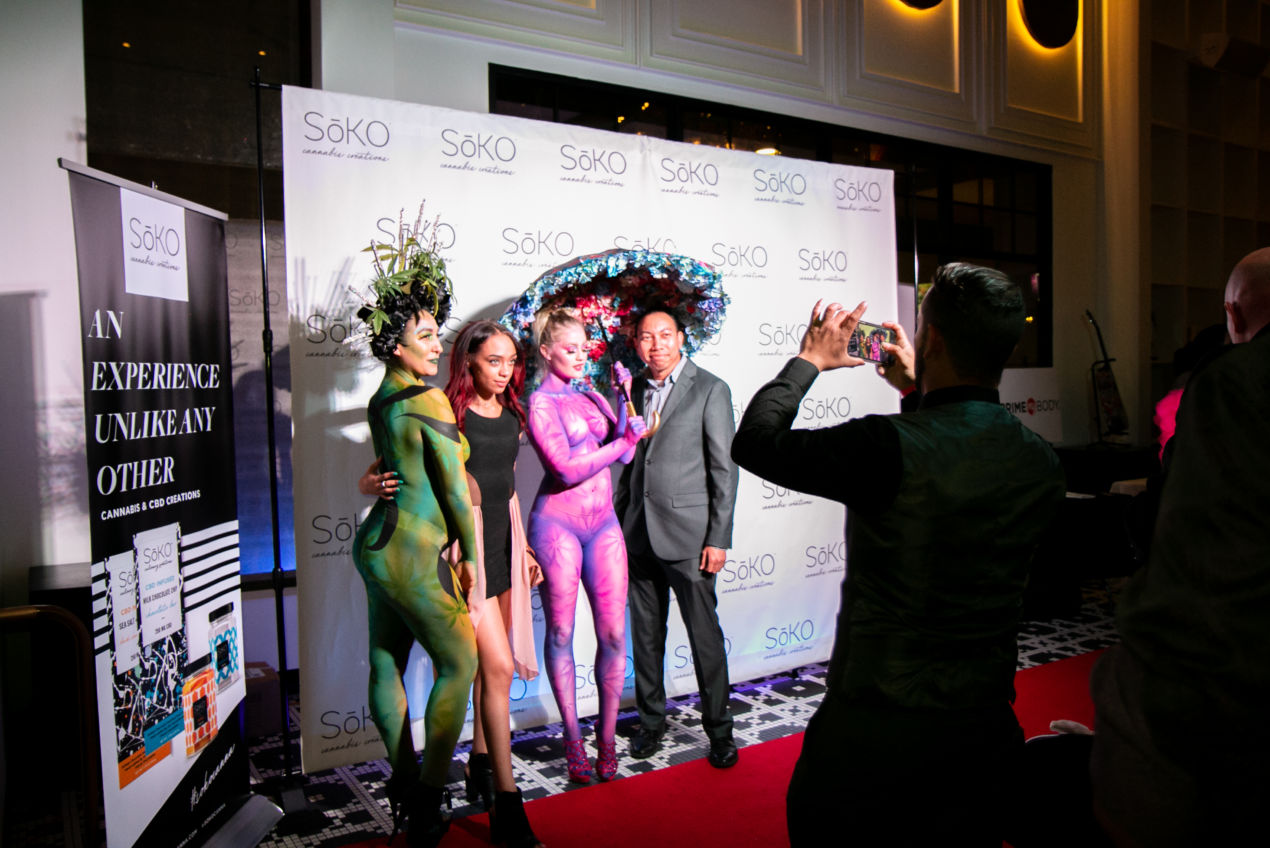 CBD + Sugar Factory Combine for a Sweet Event in San Diego
The Soko Cannabis Ball was the CBD event to be at in San Diego last Thursday night. Whether you are a consumer or are a professional in the industry, Soko Canna put on a can't-miss event at the Sugar Factory.
Besides the eye catching live art installations, CBD infused cocktails and even some pretty fantastic freebies, some of the most exciting parts of the event were the cannabis companies that were present. Here are some of the businesses we met and how they are shaping the cannabis industry.

Since legalizing cannabis in the state of California, new and newly legal cannabis companies have entered the marketplace needing a business foundation and brand awareness, yet don't necessarily have the expertise or know where to begin. C4 is helping boost up companies to ensure they are applying best practices including compliance, sales, marketing and branding and more.
Oasis Extracts from Cathedral City, less than 20-minutes south of Palm Springs, pride themselves in providing California with the high quality solvent extracted concentrates. Their concentrates are live resin. Essentially this means the cannabis plants are flash frozen, not only allowing them to retain their original fragrance and flavor that is then present in the final product, but to enhance the effect as well.
Lucky 420s is not just a company that sells hip pre rolls, they are on a mission to revolutionize the industry by doing business that takes people into consideration by addressing their needs, ecological health, social impact and profit earnings. They are pioneers to help break stereotypes through empowerment.
Events like these help illustrate how mainstream cannabis is becoming, especially when the event takes place in a tourist venue like the Sugar Factory which is all about nightlife and fun in a chic atmosphere. It helps to destigmatize cannabis and further normalize it.
DISCLAIMER: Cannabiz Digital does not sell cannabis. This publication covers business topics surrounding legal cannabis in California and the United States. It does not provide legal or medical advice. Consult your physician, lawyer, and local laws regarding cannabis. We do our best to provide current information at the time of publishing with no guarantees to accuracy. We understand this industry changes quickly and welcome your feedback. [Send Feedback]