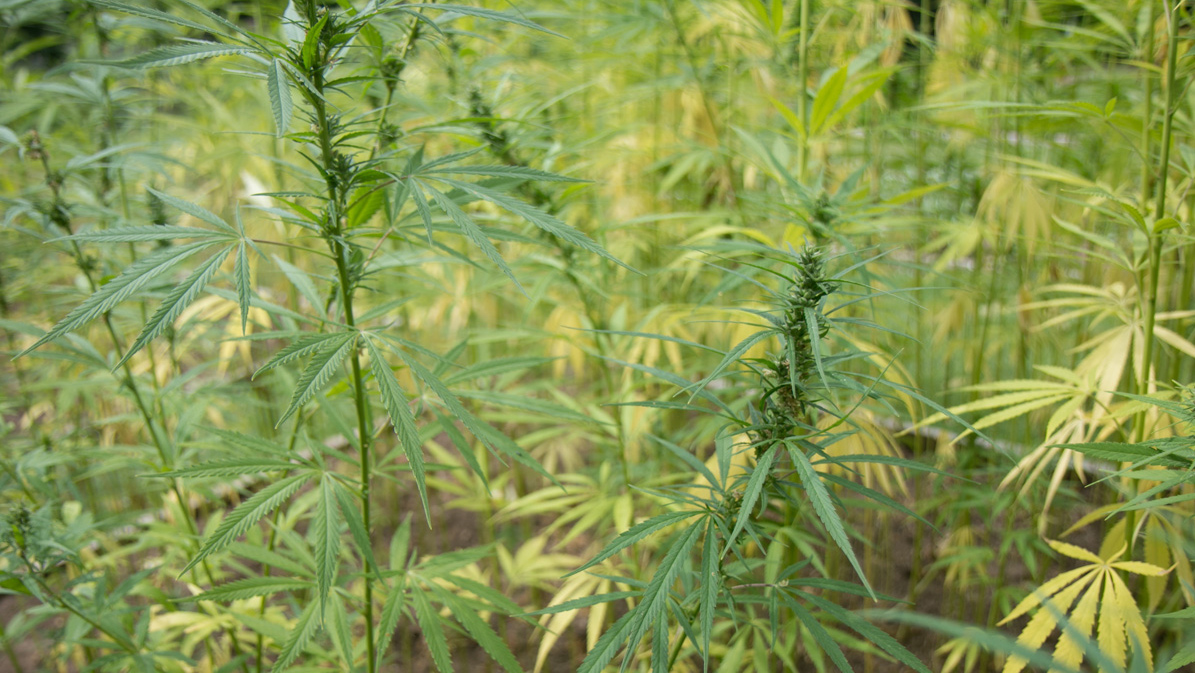 Is a Shortage of Marijuana Possible in California?
Many states with legalized recreational use of marijuana have experienced a shortage of compliant cannabis. Is weed shortage in California next?
We are in a revolutionary chapter of the history of cannabis known as the "Green Rush." A milestone moment occurred in late 2016 when Prop 64 passed in California to allow the sale of recreational cannabis use through a regulated market. Through the regulated market, the industry straightened its tie in many ways, including having its cannabis taxed and tested for things like pesticides, solvents, and mold in order to protect consumer health. These regulations were a favored change with consumer safety at the forefront, but ended up having significant effects on the industry. Some effects could cause a cannabis shortage, but what factors cause such an event?
One reason for a potential cannabis drought is because financial delays make it more difficult for people to get into the growing business. The Los Angeles Times reported that in 2016, growers in California produced 13.5 million pounds of cannabis, which means a lot of product did not make it to shelves. With bulky price tags on taxes and licensing fees, more cultivators are finding it harder to be legitimized. Some of the costs cultivators are required to cover include a seller's permit fee, cultivation tax, sales and use taxes, cultivation license fee, and local license fees. If more growers aren't certified, this could contribute to a cannabis shortage and currently many are having problems obtaining their state cultivation license. It's required in California to have a license to grow, test, distribute, and sell cannabis. In March 2018, less than 3,000 cannabis cultivation permits were distributed, which is about 1% of California's growers. State Senator Mike McGuire, chairman of the Senate Governance and Finance Committee, estimated that 20,000 growers will seek licenses. Figures from cultivation and excise taxes revenue were released for the time period April-June 2018 showing a total of $82 million.
Additionally, the cannabis industry is being somewhat monopolized. According to New Cannabis Ventures, 15 companies held 10% of licenses. Since so few growers are able to obtain legal licenses, the cultivators who have are making the most of their situations and are increasing their prices. Mom and pop farms that have been cultivating for decades are now being outed by large corporations. This trickles down to the retailer who is being taxed higher on the product and slowly isn't able to afford the product to sell. Another challenge is cultivation and excise taxes now being collected by a new administration- the California Department of Tax and Fee- which is actually still being organized.
Yet, the most likely cause for a cannabis drought would be the new health regulations passed through Prop 64. These regulations prevent the sale of cannabis that doesn't meet the requirements as set forth by the California Bureau of Cannabis Control. Any noncompliant cannabis had to be taken off shelves, resulting in an estimated $350 million in lost product. To help businesses adapt, the California Bureau of Cannabis Control provided transition requirements. The deadline to meet these regulations was set for January 1, 2018, but later was extended to July 1, 2018. Just before the extended deadline, the United Cannabis Business Association sent a letter to Governor Jerry Brown, advising the golden state to reassess and postpone the date. The letter stated, "Forcing the industry into compliance without the necessary resources will further cripple the already struggling regulated market and will inadvertently favor the illegal and unregulated market." Nonetheless, the July 1st date stood causing dispensaries to have large discount sales to get rid of the soon to be noncompliant products, or disposed of them all together.
As California enforces these requirements it also ensures that new product must be tested for things like pesticides, solvents, and mold by laboratories. In June 2018, the Bureau for Cannabis Control had 28 licensed labs to test product from about 550 licensed retailers and over 3,000 cultivators. This meant that labs were extremely backed up trying to meet the July 1st deadline, ultimately creating a mass frenzy and product failures. Labs would have conflicting results, causing product that was permitted for sale to be taken off of shelves and disposed of. It is estimated that around 10% of cannabis did not meet requirements mainly due to the fact that THC dosage advertised on labels did not match what was in the product. California limits THC sold to 10 mg per serving and 100 mg per package. What's worse is that California is a cannabis destination, so with an influx of consumers and a decrease in product, the supply is even further jeopardized.
Cannabis product shortages have already occurred in almost every state that has legalized the market. To say that this could happen again, especially since California recently legalized its market and is also the source of a majority of America's cannabis, is a fair claim. It's important that the industry be reminded that "those who do not learn history are doomed to repeat it". Numerous media outlets have already reported on an uncertain market, but until anything is confirmed suppliers and consumers will adapt as best they can and enjoy being up in smoke during this revolutionary era.
DISCLAIMER: Cannabiz Digital does not sell cannabis. This publication covers business topics surrounding legal cannabis in California and the United States. It does not provide legal or medical advice. Consult your physician, lawyer, and local laws regarding cannabis. We do our best to provide current information at the time of publishing with no guarantees to accuracy. We understand this industry changes quickly and welcome your feedback. [Send Feedback]