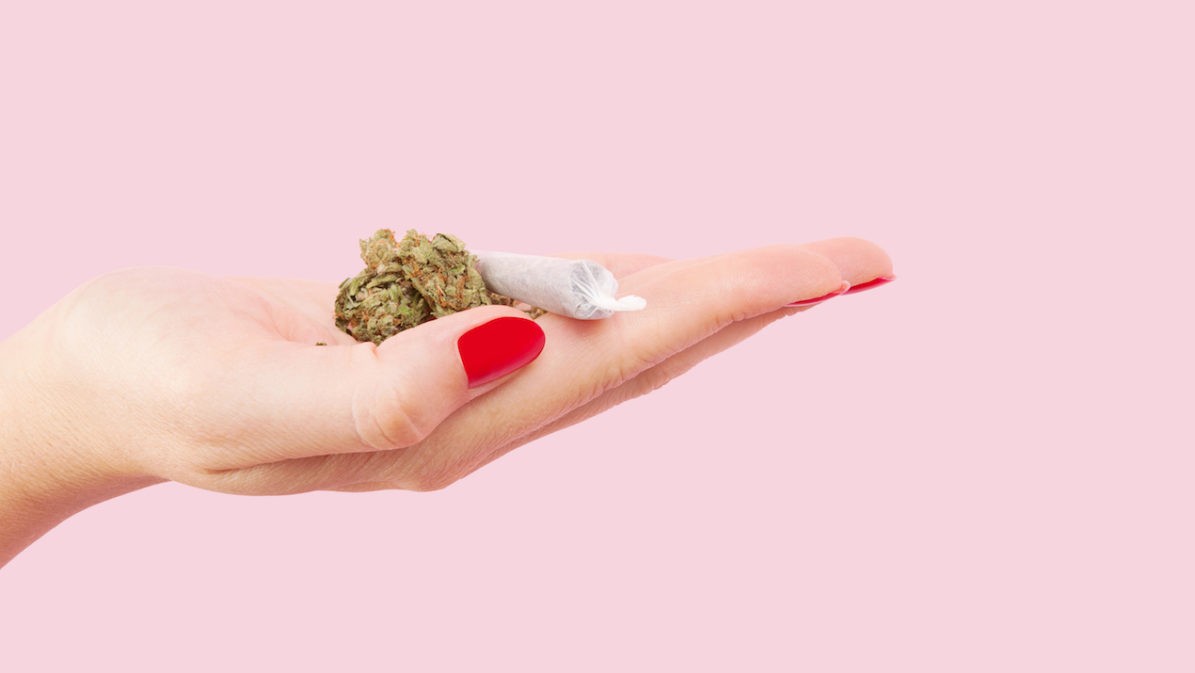 Shattering Stereotypes for a Positive Consumer Image
Find out how two unconventional companies are breaking the stoner stereotype with good marijuana branding in California.
When you think of a marijuana smoker, what pictures come to mind? Most people in the U.S. do not recall positive images. Instead, visions of a chill, dazed, ditzy hippy usually come to mind. Criminals. The underground. Things that are kept hidden in shoe boxes under the bed and unspoken at the dinner table. This has to do with the way cannabis users have been portrayed in mass media. Stoner comedy movies have put a spotlight on characters like Harold & Kumar and Cheech & Chong- characters who always managed to find themselves in sticky-icky situations. Like any stereotype, the cannabis stereotype has proven to be counterproductive to the culture as legal cannabis breaks into the mainstream. Especially when multitasking mothers, past presidents, and gold medal Olympians have joined the group of modern day cannabis consumers. Marijuana brands have taken note and are helping change the stereotype by advertising to consumers in a more positive light. We've compiled two of our favorites to watch as they shatter the image of the past.
MedMen: Breaking the Stoner Myth
Leading cannabis retailer, MedMen, has been putting in overtime producing advertising campaigns to normalize marijuana use and those that use it. The LA-based seller recently launched, "Forget Stoner," a campaign leading the way to break the stoner stereotype by profiling unlikely cannabis enthusiasts in their professional attire. Underneath each of their photos is the word, "stoner," crossed out and replaced with the word that describes their true identity. Identities such as officer, coach, queen, entrepreneur, designer, grandmother, teacher, athlete, and more. Normalizing the cannabis-user from lazy and unemployed to your hard-working next-door neighbor.
MedMen went as far as purchasing the web domain www.forgetstoner.com to further profile each cannabis user by highlighting their professional and personal lives through a Q&A format. The result proves that marijuana enthusiasts are everywhere and everyone. The retailer spent $2 million worth of media placements to personalize the face of the modern cannabis user through more than 35 billboards, print buys, and the first of its kind radio ad on Sirius XM Satellite Radio on flagship channels like The Howard Stern Show. "Forget Stoner," is a follow up to a previous $1.5 million campaign titled, "Faces," that used the taglines, "Relax. It's legal." and, "Heal. It's legal." The messaging was placed across close-ups of people's faces to display the modern user, and invite cannabis users to incorporate the holistic component of cannabis and decrease worries about legalities.
Marley Natural, a Lifestyle Brand
Marley Natural, a premium cannabis product line that includes body care products and pipes, breaks the stoner stereotype by promoting the ethos of the late Bob Marley. Marley strongly advocated for unity and believed that cannabis was at the center of unifying mankind. In turn, the Marley Natural promotes, "positivity, connectivity, and personal transformation," referring to itself as an "agent of change." Marley Natural has a direct correlation to Bob Marley's Rastafarian lifestyle by focusing on peace and social change," through its philanthropic efforts which are effectively named, "Rise Up."
The brand markets itself as a health and wellness line, just as Marley promoted the healing and spiritual powers of cannabis. Marley Natural is "crafted with awareness, authenticity, and a genuine respect for nature's nourishing benefits," essentially marketing to those of the same beliefs and changing the stoner stereotype to philanthropist, peace activist, and social justice reformer that empower people around the world to make meaningful strides towards a brighter future. To quote Bob Marley, "the greatness of a man is not in how much wealth he acquires, but in his integrity and his ability to affect those around him positively."
Good Marijuana Branding Isn't Hard to Find
There are too many to mention. Cannabis brands like Canndescent, Wana Brands, and Lord Jones are also slowly changing the stoner stereotype, but it takes a movement. This shift relies not only on the messaging that is being distributed through media but also in the culture that carries it. Modern day cannabis consumers must also take on the responsibility to change the stoner stereotype through the power of their own actions. Write down your million-dollar "highdea" and put it to work. Break the stereotype your own way, and be the change!
DISCLAIMER: Cannabiz Digital does not sell cannabis. This publication covers business topics surrounding legal cannabis in California and the United States. It does not provide legal or medical advice. Consult your physician, lawyer, and local laws regarding cannabis. We do our best to provide current information at the time of publishing with no guarantees to accuracy. We understand this industry changes quickly and welcome your feedback. [Send Feedback]