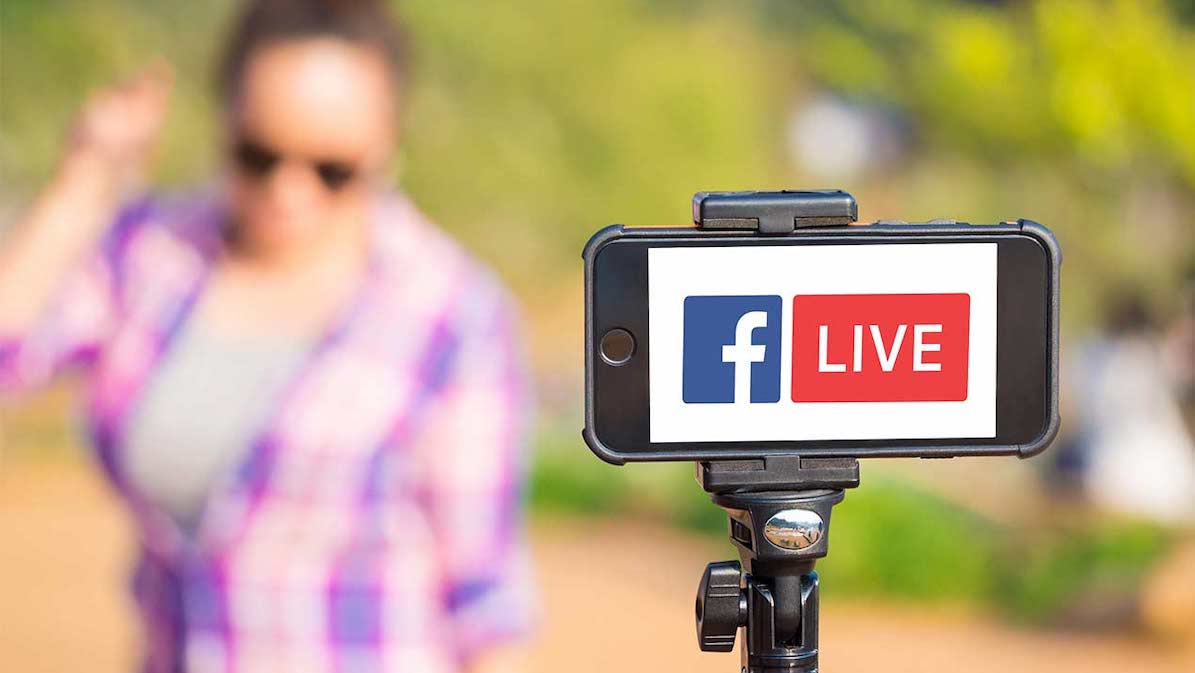 Use Facebook Live for Cannabis While Flying Under the Radar
Finding ways to leverage Facebook isn't straightforward for marijuana marketing. Here, get the benefits of Facebook Live for cannabis companies.
When deciding which promotion strategy works best for a cannabusiness, there aren't as many options available as there are to mainstream products. One strategy big CPG brands are using is Facebook Live. Here's how you might benefit from live streaming if you're willing to tone things down and take the risk.
What is Facebook live streaming?
Essentially Facebook Live is a feature available to individual profiles "people" and business pages "companies" that broadcasts video as it is recording from a device such as your iPhone, uncut and unedited. Live-streaming video has seen a drastic increase in usage among businesses since 2016. In 2017, Facebook Live passed YouTube for the most popular live streaming video platform. This form of interactive content allows your audience and users to be able to directly engage with your brand and product.
Marketing Benefits
Facebook Live is a great way of organic reach that offers many different features to both you and your target audience. It is specifically designed to maximize audience engagement. Eighty percent would rather watch live video from a brand than read a blog, and 82% prefer live video from a brand to social posts. By allowing for live comments and reactions during your video stream, engagement soars in comparison to other posts. These features allow the audience to see an actual person behind your business, and give the impression of one-on-one communication.
Monitoring and interacting with users who are in the comment section will make viewers feel included and strengthen connections. The most important comments to look out for are questions. Questions should always be answered in a timely manner and accurate fashion in order to establish credibility and good customer service. People will watch the livestream after you're finished broadcasting, so make sure to return to the comments and reply. On top of their built-in features, there is a Facebook Creator app that allows you add special features to your video. This includes intros and outros that you may want to include in order to promote your company and brand.
In addition to all the features that can be used during your live-stream, there are many features that can be utilized after the event has ended. The built-in analytics allow you to track post performance, audience engagement, viewer reaction, clicks, reach, as well as negative feedback. With all these various analytics, you will then be able to adjust your current marketing strategy in order to reach your goals and end up with the best results. Video marketing has the potential to take your cannabis business to heights that you want.
Facebook Live for Cannabis Companies
Facebook guidelines prohibit the advertising of pharmaceuticals, over the counter remedies, alcohol and everything federally illegal. This creates an unusual burden for marijuana and CBD products seeking to reach Facebook audiences. I can't count the number of times I have heard a marijuana or CBD page being shut down, to disappear in a flash after investing efforts in building thousands of fans. To never reach them again. This is why we currently do not recommend making a big effort in Facebook (read How Social Media Fits Into Your Marijuana Marketing Strategy). Yet, anyone in this industry knows that there is a lot of gray area when it comes to legal cannabis. If you are running a Facebook for as long as you can get away with it just make sure you are converting those fans in the process to an email or loyalty list in which you own your data. That will mitigate the damage if Facebook restricts you. Or, maybe you have a product that plays in an uncharted space like CBD beauty.
Here are a few tips for staying under the radar using Facebook Live (we cannot guarantee results):
Whatever you do, do not promote the sale of products

Do not give away cannabis products – which is also against regulations in California with gray areas for CBD

Make content educational or editorial

Do not advertise your page or live event or you will immediately put it under review

Keep flagged words out of copy and descriptions, including images – they can still read that

Consider using influencers to host from their personal profiles rather than your own page
Promoting Your Live Video Beyond Facebook
You can republish a Facebook Live broadcast by downloading your video once complete and uploading it (or embedding it) to your website or YouTube channel. You can also go live on multiple channels at once. There are fee based video publishing tools that will push video from one source to multiple channels. If you are looking for a free option, just set up multiple camera angles that stream to different social networks. Some other platforms you might consider are YouTube, Instagram, Twitter, Twitch, or The Weedtube.
Good luck out there and please avoid investing too much time and money into Facebook only for it to be shut down. It's the Wild West out there, so don't be shy about reaching out for expert help. Get help from experts here.
DISCLAIMER: Cannabiz Digital does not sell cannabis. This publication covers business topics surrounding legal cannabis in California and the United States. It does not provide legal or medical advice. Consult your physician, lawyer, and local laws regarding cannabis. We do our best to provide current information at the time of publishing with no guarantees to accuracy. We understand this industry changes quickly and welcome your feedback. [Send Feedback]