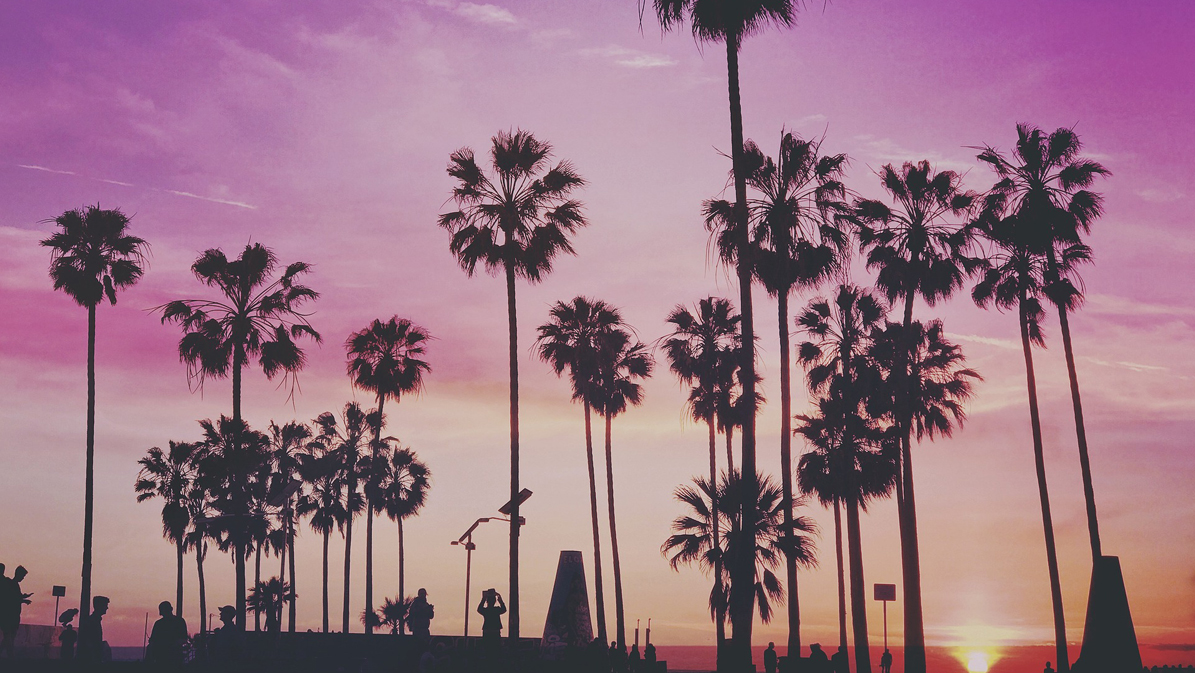 How to Legally Buy Cannabis in California
Looking to check out your local dispensary? Get the 411 on how to legally buy cannabis in California. Learn why it's better to buy from licensed sellers versus off the street with the latest #WeedWise campaign from California's Bureau of Cannabis Control. Plus, important things to consider when planning a safe and legal place to enjoy your recreational cannabis at home or on vacation.
It's fair to say that the legalities of the cannabis industry can still seem a little hazy. In 2016, prop 64 passed to legalize cannabis sales, but it took until 2018 for regulations on sales to begin. These newly imposed rules created confusion about how to legally buy cannabis. Doctor's recommendations, Medical Marijuana Identification Cards, and recreational rights were all called into question, along with the types of dispensaries consumers could purchase from. Even though California is a green state, each city creates its own cannabis laws so it's important to know where you stand in order to legally purchase. Here's what to consider in order to legally buy and consume cannabis in California.
Get #WeedWise Campaign
Update July 12, 2019: 
California's Bureau of Cannabis Control has launched a publicity campaign to support legal cannabis in the state and push back on illicit competition, which is currently driving down prices putting legalized businesses at risk. Negatively impacting tax dollars. "Get #WeedWise" is a consumer education campaign encouraging consumers to only purchase cannabis from licensed businesses and warning unlicensed businesses to become licensed. Three main messages in the campaign are:
Know what's in your cannabis: Legal cannabis is tested and discloses contents and ingredients.
Avoid counterfeit edibles:
Get licensed: Support the legal marketplace.
That last point is critical for consumers and industry stakeholders alike. Hard working people (most of them farmers and small business start-ups) have put their blood, sweat and tears into getting licensed. It is just as much work and unexpected costs to stay compliant. Supporting licensed canna-businesses supports the success of legal cannabis in California. They deserve your business.
Call to action: Consumers can verify the legal status of a cannabis business by visiting the Bureau's Online License Search at www.CApotcheck.com.
"This public education campaign is the first to focus on educating consumers about the differences between cannabis purchased from licensed retailers and that from illegal businesses," said Lori Ajax, Chief of the Bureau of Cannabis Control. "We believe that this campaign will directly impact consumer safety by clarifying that only cannabis purchased from licensed retailers has met the state's safety standards, while sending a clear message to unlicensed businesses that they need to get licensed or shut down."
View BCC's presentation with all of the ads. 

Age Validation Medical vs Recreational
Anyone over the age of 21 can walk into adult-use dispensaries with valid documentation. Documentation can be a government issued ID or driver's license from any state, a military ID, or passport. From here, recreational users are able to browse the shelves and purchase cannabis. On the other hand, medicinal consumers can walk into any medicinal or adult-use dispensary, and can be under 21 but they must provide a doctor's recommendation or a state-issued MMIC in order to purchase. Medicinal credentials require a bit more effort but they can offer sweeter rewards.
Seller Must Be State Licensed
In addition to providing valid documentation, both recreational and medicinal consumers must only make transactions in state-licensed stores. It's illegal to sell cannabis without a license, and currently there are many dispensaries that are operating while only claiming to be certified. To guarantee a legal sale, consumers must purchase from one of California's 400+ registered retail locations, which are licensed by the California Bureau of Cannabis Control. To find an authorized store, check the updated list of licensed retailers from the California Bureau of Cannabis Control here. The LA Times also assembled a helpful map of California's licensed medicinal and recreational retail stores here. Another option to purchase marijuana is to have your product delivered. However, just like retail stores, delivery distributors must also be licensed by the state.
Legal Quantities
Another factor in a legal purchase is the quantitates that consumers can buy. Recreational purchases can be made for up to one ounce (28.5 grams) of cannabis flower, eight grams of concentrated cannabis, and six live plants per day. This number represents how much you can possess without getting into trouble. Medicinal purchases can be made for up to 8 ounces of cannabis flower, 8 ounces of concentrates, and 12 plants per day.
Get to Know Your Local Dispensary
Once you've found your local legal dispensary to purchase from, you'll be pleased to see that today's stores are upscale compared with their old dingy, shady stigma. Dispensaries have a security guard for safety, a receptionist to check customers in and verify necessary documentation, as well as a waiting room to regulate flow. When entering the sales floor, consumers are greeted by a budtender who can help with the purchase. While budtenders recommendations are respected and often reputable, there is not a certification process for this position, so it is suggested to do your own research beforehand or speak with multiple budtenders to weigh perspectives. Don't forget to bring cash since cannabis is federally illegal, so banks and credit cards do not authorize its sale. Also, double-check your local dispensary's hours before you head over, because it is illegal to sell between the hours of 10p.m. and 6a.m.
Plan to Enjoy it in a Legal Location
Where are you going to take it? Do not plan to sit down to smoke the preroll you just bought inside the dispensary. That just isn't a thing in California. If you are in a cannabis-friendly area such as Coachella Valley, you might find a consumption lounge conveniently located within distance of a dispensary like The 420 Lounge in Palm Springs.
We hate to break even more bad news to you, while recreational cannabis is legal in California, it is illegal to consume it in public (parks and sidewalks, business and residential areas to list a few). That goes for smoke, vape, edibles, and all forms.  It is illegal to even open a package containing cannabis products in public.
But I'm on vacation!
Keep in mind that it is illegal to consume cannabis where smoking is illegal. This includes bars, restaurants, buildings open to the public, places of employment and areas within 15 feet of doors and ventilation openings.
Let's go to the park! No.
Parks are public spaces. And furthermore keep your cannabis away (do not hide or possess) from federal lands. Even though it is legal under California law, it is not legal in the United States on the federal level. This means you cannot consume or possess cannabis  in form example, a national parks in California.
Take it back to the hotel or rental?
According to California law you can consume cannabis on private property, yay! BUT a property owner may choose to ban it. For example, you can smoke cigarettes in designated areas of Universal Studios (it is smokey!) but they ban all forms of cannabis. Speaking from experience… there's a rental locker nearby but you will have to stand in the security line all over again. It's a growing trend for hotel to allow cannabis consumption in regular designated smoking areas of the property. Ask in advance of booking. It's a big help to an impossible conundrum for cannabis tourism.
Read More in Six Places You Can't Smoke Weed in California
Now that you've got the 411 how to legally buy cannabis in California, start enjoying responsibly.
DISCLAIMER: Cannabiz Digital does not sell cannabis. This publication covers business topics surrounding legal cannabis in California and the United States. It does not provide legal or medical advice. Consult your physician, lawyer, and local laws regarding cannabis. We do our best to provide current information at the time of publishing with no guarantees to accuracy. We understand this industry changes quickly and welcome your feedback. [Send Feedback]